CABIN DISINFECTANT
DISINFECTS THE VEHICLE INTERIOR SURFACES
Wynn´s Cabin Disinfectant disinfects the vehicle interior surfaces eliminating bacteria and viruses on those surfaces in just 15 minutes.

Tested to EN14476 + A2:2019 standards
Eliminates microbial contamination including enveloped viruses & bacteria from vehicle interior surfaces.
Tested formulation (EN14476 + A2:2019, effectiveness includes SARS-COV-2).
Effective on vehicle interior surfaces.
The fine nebulization process of Aircomatic® allows the product to reach the surfaces in the vehicle interior that are difficult or impossible to reach with a manual clean.
Leaves vehicle with a pleasant fresh odour.
Vehicle can be safely used after treatment (including ventilation time).
Easy to use.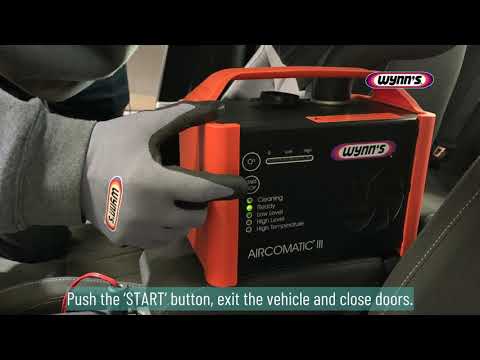 Watch the video